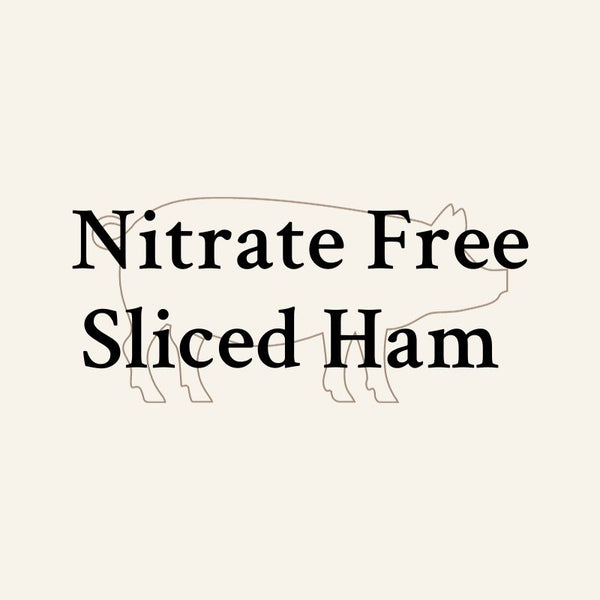 NEW Leg Ham Sliced Nitrate Free | 150g
Pasture raised sliced leg ham off the bone from locally raised NSW pigs. Ingredients: pasture raised pork and salt. 
Nitrate, preservative and gluten free. Nitrate free ham is less pink than other bacon, the colour is more akin to the colour of roast pork—this is what salt cured meat looks like without the help of nitrates to preserve the pink colour.