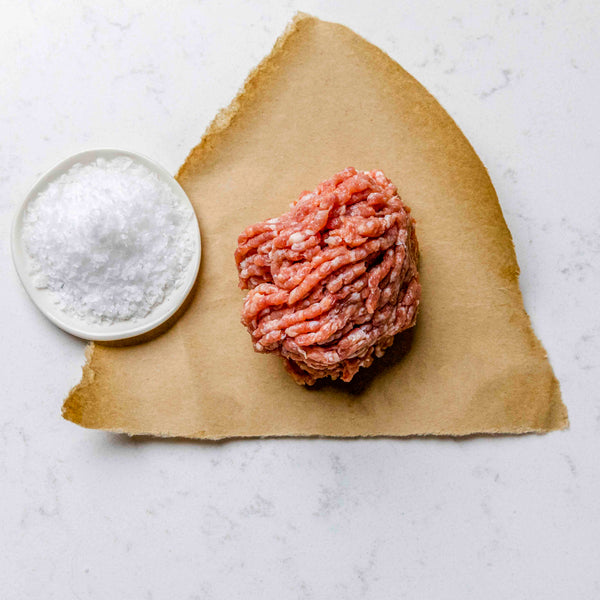 Free range, pasture raised chicken mince from the chickens on our farm in Dungog, NSW. Chicken mince is ideal for stir fry, Thai salads, soups, meatballs, tacos or burgers.
Hormone and antibiotic free
Supplemented with a 100% natural grain feed, with no medications, GMO or soy
Enjoy small flocks for a stress free environment
Free to roam between their mobile sheds and pasture 24 hours a day
Better quality and better tasting.